Jonathan Blattmachr presents: Effective Uses of Non-Grantor Trusts for New Yorkers
Date:
Tuesday, November 13, 2018
Location:
Wolferts Roost Country Club
Speaker:
Jonathan Blattmachr, Esq.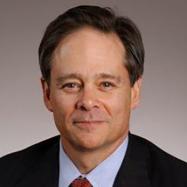 Reminder: RSVP here for our free social event:
Conversations & Cocktails
10.25.18, 5:30pm at Peddlers Bar & Bistro
The Tax Cuts and Jobs Act of 2017 has radically changed the taxation of individuals especially on account of the disallowance or limitations on income tax deductions. Blattmachr teaches how:
the annual $10,000 limit on state and local taxes operates
a non-grantor trust can essentially remove the cap on the deduction.
the new 20% deduction allowed under new Section 199A operates
non-grantor trusts will allow New Yorkers (including CPAs and lawyers!) to take greater advantage of the new deduction
---
Cancellation Policy: Reservations must be cancelled 48 hours prior to the meeting, otherwise the registrant will be charged. Contact the Executive Director at epceny@gmail.com.
Related Document(s):
Add to My Outlook Calendar (see Google Calendar Instructions)
Login now to see a list of event attendees.