Member Directory
Richard A Fuerst

, Esq.

Attorney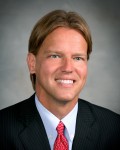 Higgins, Roberts & Suprunowicz, P.C.
1430 Balltown Rd
Phone:
518-374-3399 x 327
Additional Information:
Richard A. Fuerst is an attorney and principal (partner/owner) in the 180 year old Niskayuna, New York law firm of Higgins, Roberts and Suprunowicz, P.C., formerly known as Higgins, Roberts, Beyerl & Coan, P.C. His primary areas of practice are Trusts and Estates (Planning and Administration), Wills, Taxation and Elder Law.
Return to Member Search Results
The EPC ENY Member Directory is to be used for informational purposes, only. No third party contacts are allowed.