EPC & FPA Present: Digital Age! Roth! Social Security! 3 Presentations by Michael Kitces
Date:
Thursday, March 16, 2017
Location:
Wolferts Roost Country Club, Albany, NY
Speaker:
Michael Kitces, MSFS, MTAX, CFP®, CLU, ChFC, RHU, REBC, CASL Pinnacle Advisory Group, Partner and Director of Research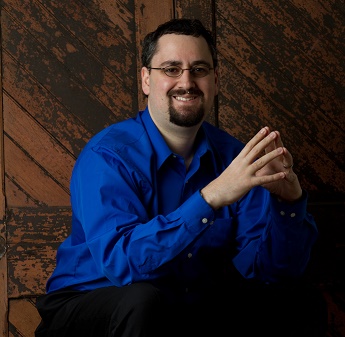 A JOINT FPA NENY & EPC ENY Program!
Thursday, March 16, 2017
THREE One-Hour Programs*
$35 Members/$55 NM (yes! that's the price for ALL 3 programs!!!!)
Presented by MICHAEL KITCES, MSFS, MTAX, CFP®, CLU, ChFC, RHU, REBC, CASL
For the first time EVER,

the EPC of Eastern NY AND the Financial Planning Association of Northeastern NY are joining forces to co-host a program! AND, not just ONE program, BUT

THREE

one-hour programs presented by MICHAEL KITCES.
Michael is a partner and the Director of Research for Pinnacle Advisory Group, a private wealth management firm located in Columbia, Maryland that oversees approximately $1.8 billion of client assets. In addition, he is a co-founder of the XY Planning Network and New Planner Recruiting, the former Practitioner Editor of the Journal of Financial Planning, and the publisher of the popular financial planning industry blog Nerd's Eye View through his website www.Kitces.com, dedicated to advancing knowledge in financial planning.
You will not hear a better speaker on these topics, and the kicker?
Member tickets are just $35--for

all
three programs

!

NOT $35 for each program, but $35 for ALL three AND breakfast IF you attend the .

Non-Member tickets are $55--same deal

Use the online registration to choose which program(s) you want to see! Here's the line-up:

FUTURE OF FINANCIAL PLANNING IN THE DIGITAL AGE (8:00-8:50AM)

As financial planning shifts from the founding generation of planners (and their clients) to the next, so too does the world around us, as we enter the digital age. Thus far, however, financial planning has been slow to effectively adopt the emerging digital age technologies, from cloud computing to video "phone" calls to internet-driven workflows. In this session, we will explore how financial planning will undergo radical change in the coming decades as we truly enter the digital age, from financial planning "apps" for various devices, to what technology will - and won't - replace in the financial planning relationship, to how financial planning practices must market and communicate to survive and thrive.

TO ROTH OR NOT TO ROTH

(9:00-9:50AM)

With the introduction of the Roth 401(k) in recent years in addition to Roth IRAs, and the removal of Roth conversion income limits in 2010, planners are increasingly eager to utilize Roth retirement accounts, but do not necessarily understand all of the factors that actually determine whether a Roth decision will increase or decrease a client's wealth in the long run. In this session, planners will learn about the fundamental factors that really do, and don't, contribute to long-term wealth creation by choosing to contribute to (or convert to) a Roth retirement account instead of a pre-tax account.

NEW WORLD OF SOCIAL SECURITY

(

Updated for new laws!)

(10:00-10:50AM)

The recently released Bipartisan Budget Act of 2015 is eliminating the popular File-and-Suspend and Restricted Application claiming strategies. In this webinar, we discuss how those claiming strategies worked, the timing of when they are being phased out under the new rules, and transition planning for couples, single individuals, divorcees, parents, and widows, given the new rules. We also explore the overall dynamics of when to take Social Security early versus delay, and how claiming strategies will shift in the future given the limitations of the new rules!

Hear this great National Speaker at an unbelievable price!

Continuing Education credits expected for: CFPs, CPAs, and Bankers. Sorry--no CLE, but don't let that stop you from coming!

Thursday, March 16, 2017 at Wolferts Roost !