The Future of Financial Warfare in an Era of Great Power Competition
Date:
Tuesday, January 21, 2020
Location:
Wolferts Roost Country Club
Speaker:
Michael Greenwald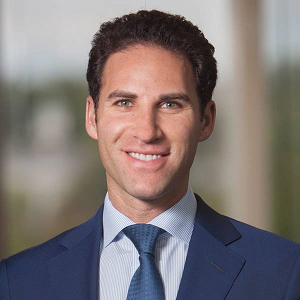 The Future of Financial Warfare in an Era of Great Power Competition
Michael Greenwald
The U.S. faces a new reality. Financial warfare tools must adapt away from the War on Terror to an era of great power competition with competitors such as China and Russia. Rogue states, terrorists, and money launderers have developed innovative tactics to evade sanctions and transfer money through the international financial system. This new era is premised on the central role of both the U.S. dollar and the American banking system. The U.S. must deal with the slew of new geoeconomic threats to financial and national security, while reducing the collateral effects of sanctions on law-abiding stakeholders.
Biography:
Michael is responsible for working with clients and prospective clients and is a member of the firm's business development strategy team.
Prior to joining Tiedemann in 2017, Michael worked in senior diplomatic roles within the U.S. government, serving as a financial diplomat in Africa, Europe, and the Middle East spanning the tenures of U.S. Treasury Secretaries Geithner, Lew and Mnuchin. Most recently, Michael served as the first United States Treasury Attaché appointed to Qatar and Kuwait and opened the Treasury Department's office in Doha, Qatar in August 2015. Prior to that role, Michael served as the United States Treasury Policy Advisor for Europe. In this role, he was appointed as the head of the United States Delegation to the Committee of Experts on the Evaluation of Anti-Money Laundering Measures and the Financing of Terrorism before the Council of Europe in Strasbourg, France. Michael has also served in a variety of roles in the U.S. Intelligence Community and in the Office of General Counsel at the U.S. Treasury working closely with the National Security Council at the White House working on issues related to countering ISIS, Al-Qaeda, Iran, Ukraine/Russia, Syria, and North Korea.
Add to My Outlook Calendar (see Google Calendar Instructions)