POSTPONED: Analyzing Biden's New "American Families Plan" Tax Proposal
Date:
Tuesday, January 25, 2022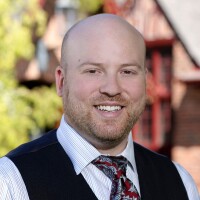 The beginning of 2021 ushered in a new U.S President and a change of control in the U.S Senate. In this session, we will explore what President Joe Biden & Congress have detailed in their proposed tax plan, the focus primarily on individual income tax, retirement plans and tax credits. This program will take a holistic look at the proposed platform, and attendees will learn about the major changes outlined by President Biden, exploring both the new challenges, and planning opportunities, it creates.
Jeffrey Levine, CPA/PFS, CFP, MSA, a Financial Planning contributing writer, is the lead financial planning nerd at Kitces.com, and director of advanced planning for Buckingham Wealth Partners.
Related Document(s):