EPC ENY: May 9 Annual Meeting & Building Blocks of Blockchain: Planning with Bitcoin & Cryptocurrency
Date:
Tuesday, May 9, 2023
Location:
Wolferts Roost Country Club
Speaker:
Abigail Earthman, JD, LL.M
Registered for this event? Login now to view additional event details.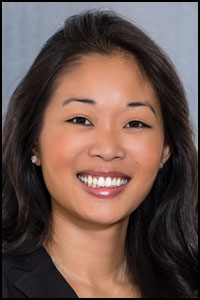 Cryptocurrency has created a lot of buzz – both hype and skepticism. Although cryptocurrency has been in existence since 2008, it is a cutting edge issue in estate planning. Due to its technological, digital nature, cryptocurrency presents interesting and uncertain tax and practical considerations in planning with this special type of asset. This presentation will provide background on blockchain, the technology underlying cryptocurrencies, and the evolution of cryptocurrencies, such as Bitcoin, in an attempt to demystify the technical features and mechanics of both blockchain and cryptocurrencies, which generally are misunderstood.
Abigail Rosen Earthman is a member of Winstead's Wealth Preservation Practice Group. Abigail handles federal gift and estate tax litigation against the Internal Revenue Service across the country, as well as state fiduciary and probate controversy work in Texas courts. She also counsels clients nationally regarding complex estate administration and litigation and audit risk minimization.
She is a Fellow of the Real Property, Trust and Estate Division of the American Bar Association, where she serves as Chair of the Tax Litigation and Controversy Committee. Abigail received her J.D. from Texas Tech University School of Law and an LL.M in Taxation from Georgetown University Law Center. She has represented clients before the United States Tax Court and United States District Courts in the Northern and Southern Districts of Texas.
Continuing education:
Application for New York CLE accreditation of this course is currently pending, as is CFP continuing education credit. Proof of CE will also be provided for those with self-reporting designations.
----------------------------------------------------------------------
Just prior to the presentation, our Council will hold the Annual Meeting announcing the 2023/2024 Board Officers and hold a member vote for the 2025 Board members.
Related Document(s):