Effective Planning When Emotions Are High
Date:
Tuesday, September 17, 2019
Location:
Wolferts Roost Country Club
Speaker:
Natalie McVeigh, Director, Center for Family Business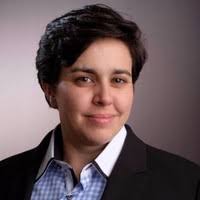 Please join us for our first program of 2019/20!
Effective Planning When Emotions Are High
Many families of wealth become complex planning challenges. These families contribute to our economy through entrepreneurship, business and philanthropy. What also exists in these families are opportunities for planning that can be interesting, due to the complexity of assets, blended families, transition of wealth to multiple stakeholders and, of course, the potential for conflict. There is significant research that supports the structures and conversation that may bring an intentional, effective and proactive approach to your client's planning process. This interactive, practical presentation will assist you in identifying the appropriate tools and resources you can easily integrate into your existing practice. These methods bring enhanced communication, continuity and clarity to your planning process.
Learning Objectives:
Understand the challenges that emotion brings to estate and transition planning.

Identify and describe common patterns of family dynamics that may lead to conflict.

Identify and employ resources for working with the complexity of multiple types of relationships seen in high net worth families.
Further Reading:
​Expected CE: CFP, CPA, banking
Dinner immediately follows the program. Please stay for drinks, great food, and friendly conversation!