Issues and Opportunities for Life Insurance in the Current Estate Planning Environment
Date:
Tuesday, May 25, 2021
Speaker:
Dr. Lee Slavutin
Registered for this event? Login now to view additional event details.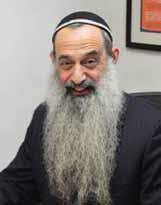 Life insurance planning opportunities in the current tax and economic environment. In particular, the impact of likely changes in the gift/estate tax exemption, low interest rates and the COVID pandemic on life insurance planning.
Learning Objectives:
Identify important life insurance planning opportunities in 2021

Become aware of possible pitfalls in life insurance planning

Be proactive with clients in the second and third quarters of 2021
Lines open at 7:45am. Program 8:00 - 9:15am, Q & A until 9:30am.
Continuing Ed credits: CFP, CPA. No CLE.
Lee J. Slavutin, MD, CLU, AEP (Distinguished) is a principal in Stern Slavutin 2, Inc., an insurance and estate planning firm in New York. He graduated from Monash University Medical School in Melbourne, Australia in 1974 and became a Fellow of the Royal College of Pathologists of Australia and a Diplomat of the American Board of Pathology in 1981. Dr. Slavutin left the practice of medicine in 1982 and entered the life insurance business in 1983. He is a member of the Association of Advanced Life Underwriting and the Million Dollar Round Table and is a Chartered Life Underwriter with the American College. Dr. Slavutin has published over 170 articles on insurance and estate planning topics for CCH, Warren Gorham and Lamont, Practitioners Publishing Company (PPC), New York Law Journal and others. He is a member of the CCH Estate and Financial Planning Advisory Board and the PPC Tax Action Panel, and was inducted into the Estate Planning Hall of Fame in 2014. He is the Author of "PPC's Guide to Life Insurance Strategies", 22nd edition (2020), published by Thomson Reuters. Dr. Slavutin has spoken before the American Law Institute/American Bar Association, the New York County Lawyers' Association, the American Institute of Certified Public Accountants (CPAs), the New Jersey State Society of CPAs, the Association of Advanced Life Underwriting, the Million Dollar Round Table, and the UJA-Federation Annual Tax and Estate Planning Conference, as well as many New York accounting and law firms. He was invited to testify before the New York State Senate on the effectiveness of the insurance rating firms and worked with the U.S. General Accounting Office on a similar project. He is married to Dee and they have two children, Aaron and Lydia.
Related Document(s):