Ethical Considerations in Estate Planning and Estate Trust Administration & Fiduciary and Estate Litigation
Date:
Wednesday, February 8, 2023
Location:
Wolferts Roost Country Club
Speaker:
Steven McDaniels, Esq.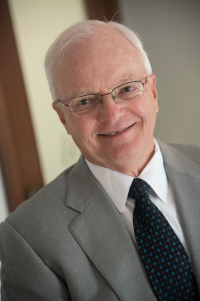 We are seeing increased family fights especially as it relates to older clients with family members pushing a parent to plan the estate as they desire. You just cannot make up some of this stuff!
Join us as Steven McDaniels, Esq. leads us through TWO main topics:
Ethical Issues for Estate Planners

Fiduciary and Estate Litigation
ALSO - Mr. McDaniels has assured us that anyone who is involved in estate planning should attend this course - it is not geared solely to attorneys.
Here's what the class covers:
Ethical Issues for Estate Planners
Sources of Ethical Rules

Who is the Client and who is NOT the client

Basic Conflicts in representing various family members

Confidentiality

Conflicts of interest.

Dealing with elderly clients and clients with diminished capacity

Communication with clients.

Competency of the Attorney
Fiduciary and Estate Litigation
Why do trustees, executors and fiduciaries get sued

Read it again – making mistakes in documents

Failure to provide documentation to beneficiaries

Failure to diversify

Breach of duty of loyalty

Self dealing

Court cases of interest
Continuing Ed: Application for New York CLE accreditation of this course is currently pending. Application is pending for CFP CE and our Council is an approved sponsor organization for CPA CE.
We hope to see you live and in-person!
​
Related Document(s):
Login now to see a list of event attendees.